Need a First Class Ride for Special Events? We Have The Top Elite Vehicles!
Limo Oakland is one of Campbell's largest, most affordable, and trusted places to find a limo, town car, party bus, or other ground transportation services in and around the Bay Area, as well as select cities like San Jose, San Francisco, Oakland, Santa Clara, Los Gatos, Cupertino, Silicon Valley, Mountain View, Napa Valley, Sonoma, Santa Cruz.
Get quality service with competitive rates on your first time booking any limo service in one of the busiest cities in the Bay Area. We'll take special measures from the start of the booking process to selecting the limousine service to plan the pickup location for you and your guests. We are the top choice to enjoy a festive celebration, a corporate meeting, wine tours, a night in the town, and a seminar or a party to attend in Campbell; Limo Oakland is the first name that comes into their minds, with impeccable service and luxury vehicles in and around the Bay Area City of Campbell.
Are You in Need of Airport Transportation Services in Campbell, CA?
Book a trip to Campbell with Car Service Transportation Ride with our certified San Francisco airport transportation and car service to major airports to cover your travel needs, from Campbell to San Francisco Airport, Oakland Airport, Sacramento Airport and San Jose Airport.
We are available 24/7 to handle your Airport pickup and drop-off in every city across the San Francisco Bay area, Sacramento metro, Napa and Sonoma Valley, Central Valley, and Delta regions. We offer a great service for luxury SUVs, black car service, private cars, party buses, limousines and airport shuttle service in Campbell, CA. We'll get you to your destination in a safe and timely manner!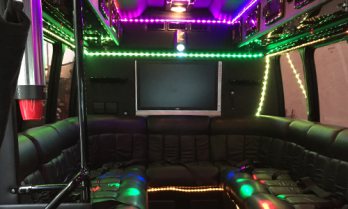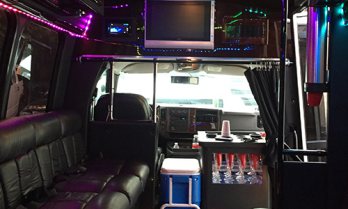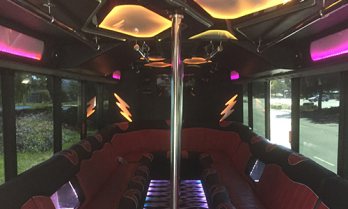 Celebrate Special Occasions in Our Campbell Limousines and Enjoy an Amazing Service!
In Campbell, California, we have excellent service satisfaction and customer safety as an utmost priority in every special event you book with us. We will help you with free quotes, check availability for rentals, and ensure they are well-maintained after an event, and with all our chauffeurs highly vetted, licensed, and insured behind the wheel, exclusively trained in skills that ensure your comfort irrespective of any scenario in your special day.
Keep in mind, that if you make an hourly booking that ends in a different city from the pickup location, you will be charged for the additional distance it takes the chauffeur to return to the originating city. And last but not least, choose the best ground transportation limousine service to make sure you'll have a safe ride without missing the fun.
Looking For a Luxurious and Trusted Ground Transportation Service? Travel like a star in a Campbell Limousine!
With its courteous chauffeurs and top-tier vehicles, Limo Campbell has earned itself the reputation of having the best worldwide ground luxury transportation network worldwide. Always keeping a high level in transportation services, health safety with mask and hand sanitizer in every rental, and with hourly rate prices for multiple events, such as a birthday reunion, bachelorette party, proms, with a variety of minibus rental, airport car service, Campbell stretch limousines and many more!
We are not only a company focused on having very competitive rates; we also want to provide class, brilliant service with a fast and accessible system to find the perfect vehicle that fits all the transportation needs that your big event requires for a memorable experience.